Think Pallets. Think PACK LESS Pack More with Less.

With the introduction of PACK LESS – a revolutionary pallet made entirely from polypropylene – we have just innovated logistics by offering a sustainable alternative to the traditional pallets in the market - wooden pallets and convetional injection moulded plastic pallets.

PACK LESS now redefines the way logistics is handled to provide greater value with space optimization, higher efficiency and a sustainable product with overall cost savings over traditional pallets.

PACK LESS, patent pending, is the invention of José Roberto Durço and is now manufactured and marketed by Pallets Asia for the Asian market.

Let us work together to consider the environment as part of the business's framework and processes.

Let us help you to Pack More with Less.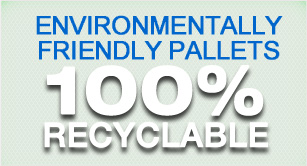 "The Pack Less is an interesting project because we transport our pre-forms, the pre-form is one small tube of PET that will be blown in our factories to become the Coca-Cola PET bottle we all know of. These pre-forms are transported up to our factories mostly in cardboard boxes on wood pallets. ... read more »

John William Sevante
Supply Chain Planning Manager
at Vonpar